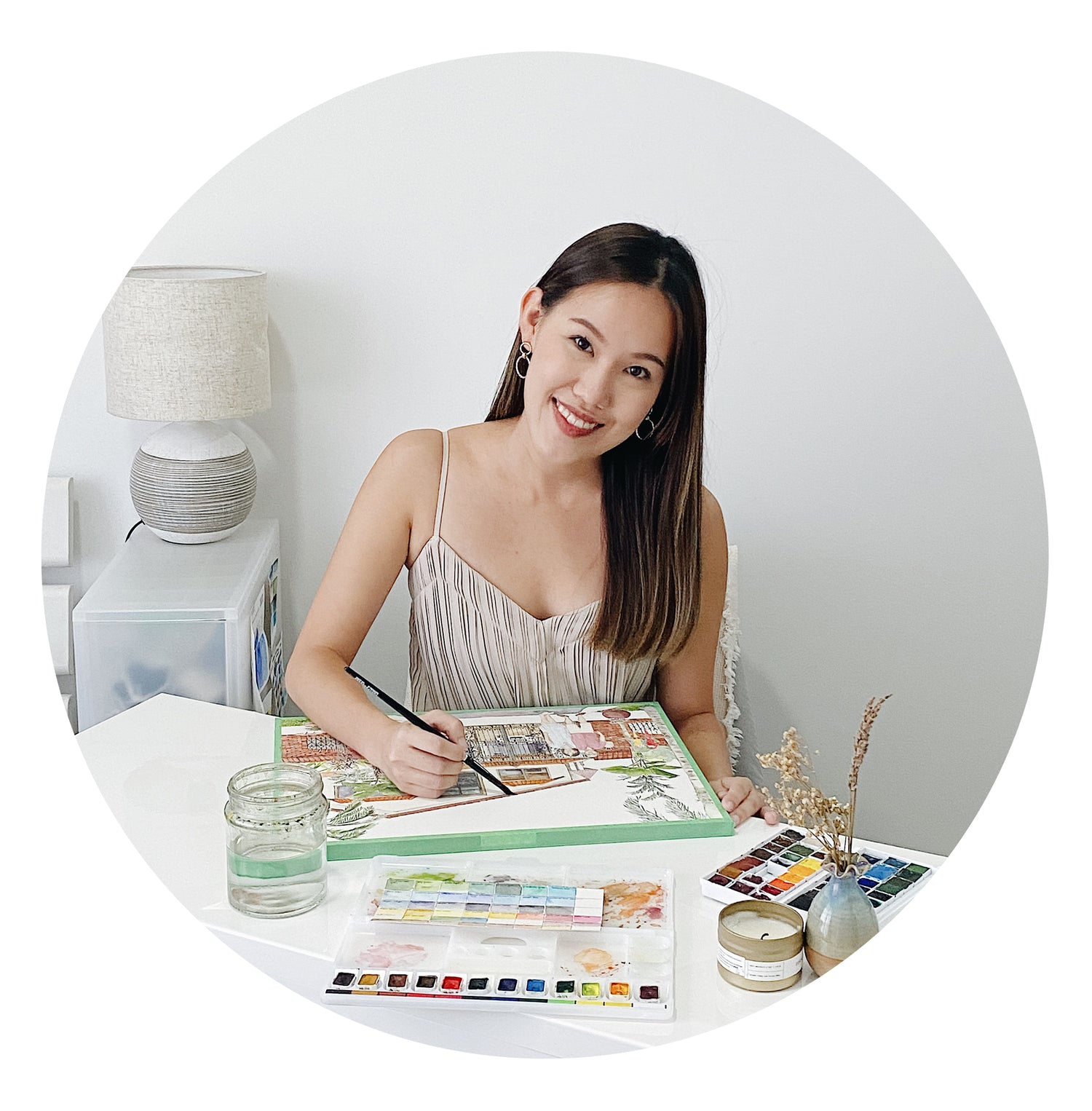 Hello There!
Thanks for stopping by! My name is Ying and I am a Singaporean artist, creating detailed watercolour illustrations of local urban scenes and architecture. 
My artworks are vibrant and colourful, a slight shift from traditional watercolour paintings. Most of them are centred around Singapore heritage shophouses.
Ying in Art online store retails Singapore themed gifts and keepsakes. My aim is to transform my artworks into conversation pieces that build connections and bring people together. When you shop with me, it also supports my career as a budding artist in Singapore.