My Craft, Your Stories
These are some of my commissioned artworks accompanied with short stories about them.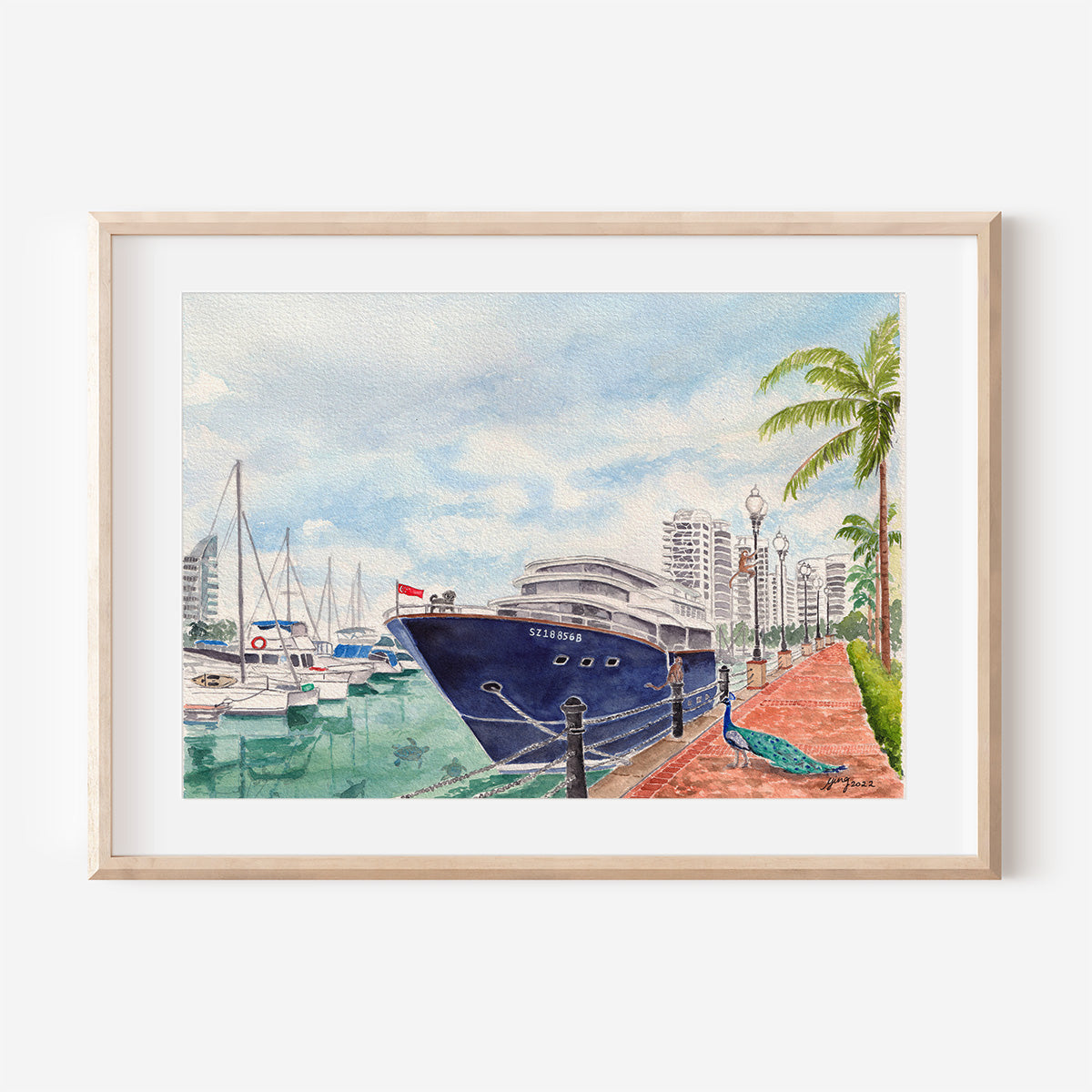 A Memorable Ride
This piece was commissioned as a gift to the family who sold the yacht. We wanted to capture the flora and fauna on beautiful sentosa island with tropical vibes of sun and sea.
Family Home
A house holds many memories of family time and fun. This house portrait was commissioned to celebrate a birthday and happy moments spent at home.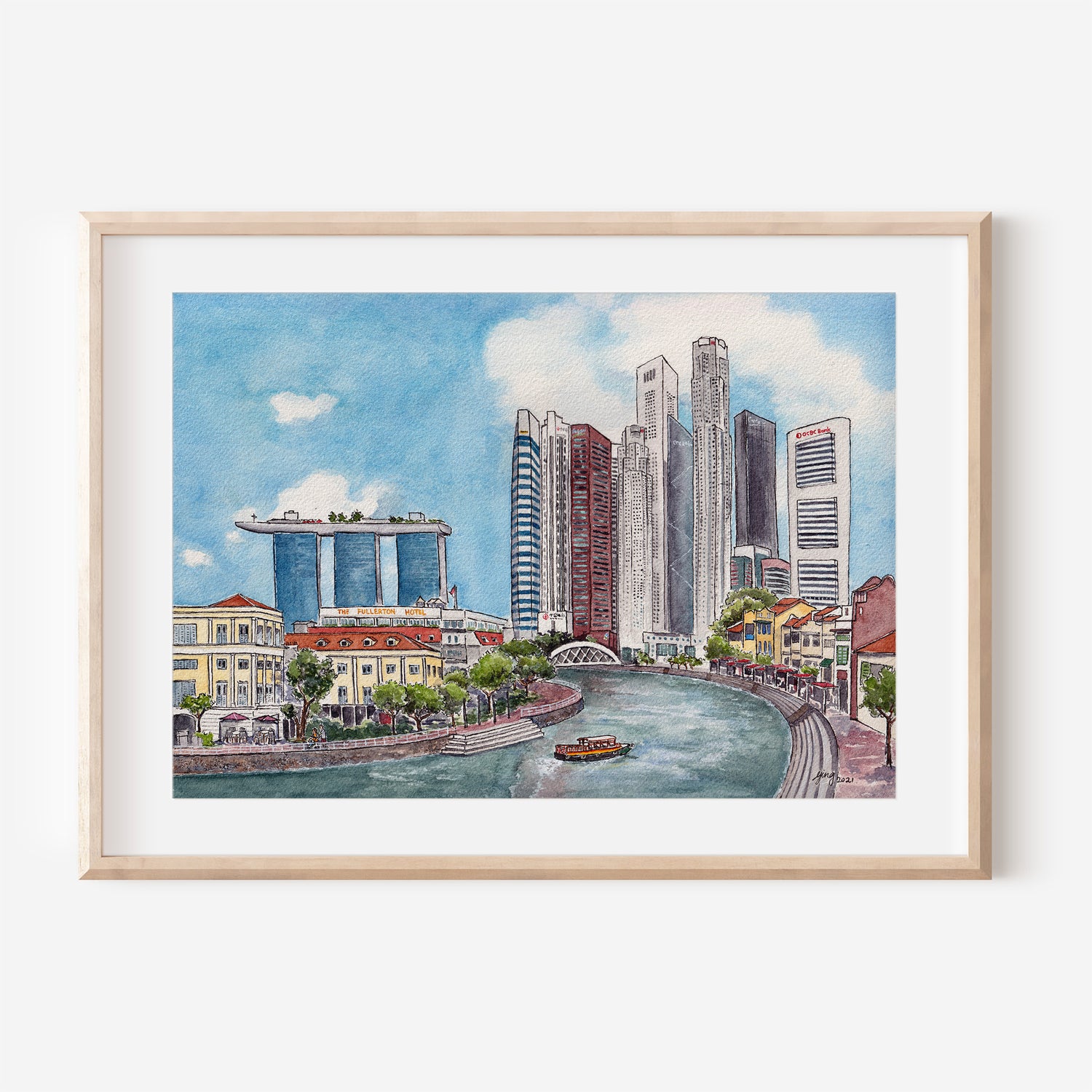 This picture was painted as a leaving gift for a young expat family who often had weekend strolls along the riverfront. (Spot them on the opposite bank!) We also drew Carrotsticks and Cravings (on Robertson quay) in the scene as the family frequents the restaurant.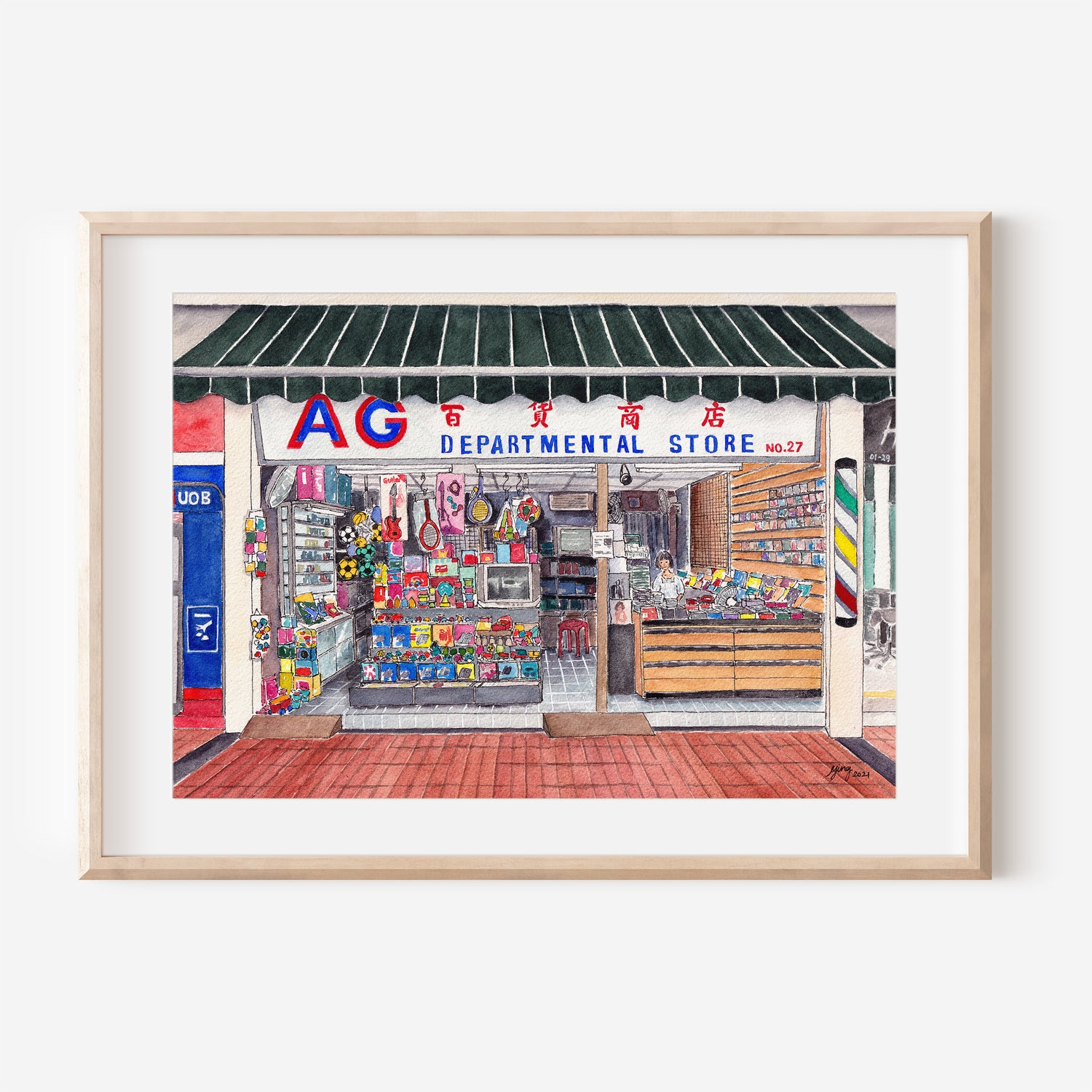 Mama's Shop
This picture was gifted as a retirement gift to the auntie that owned the shop for 40 years. She decided to close the shop as footfall decreased due to Covid and also because she was approaching retirement age. I was very happy to hear that she loved the painting, I hope this piece brings back fond memories for her.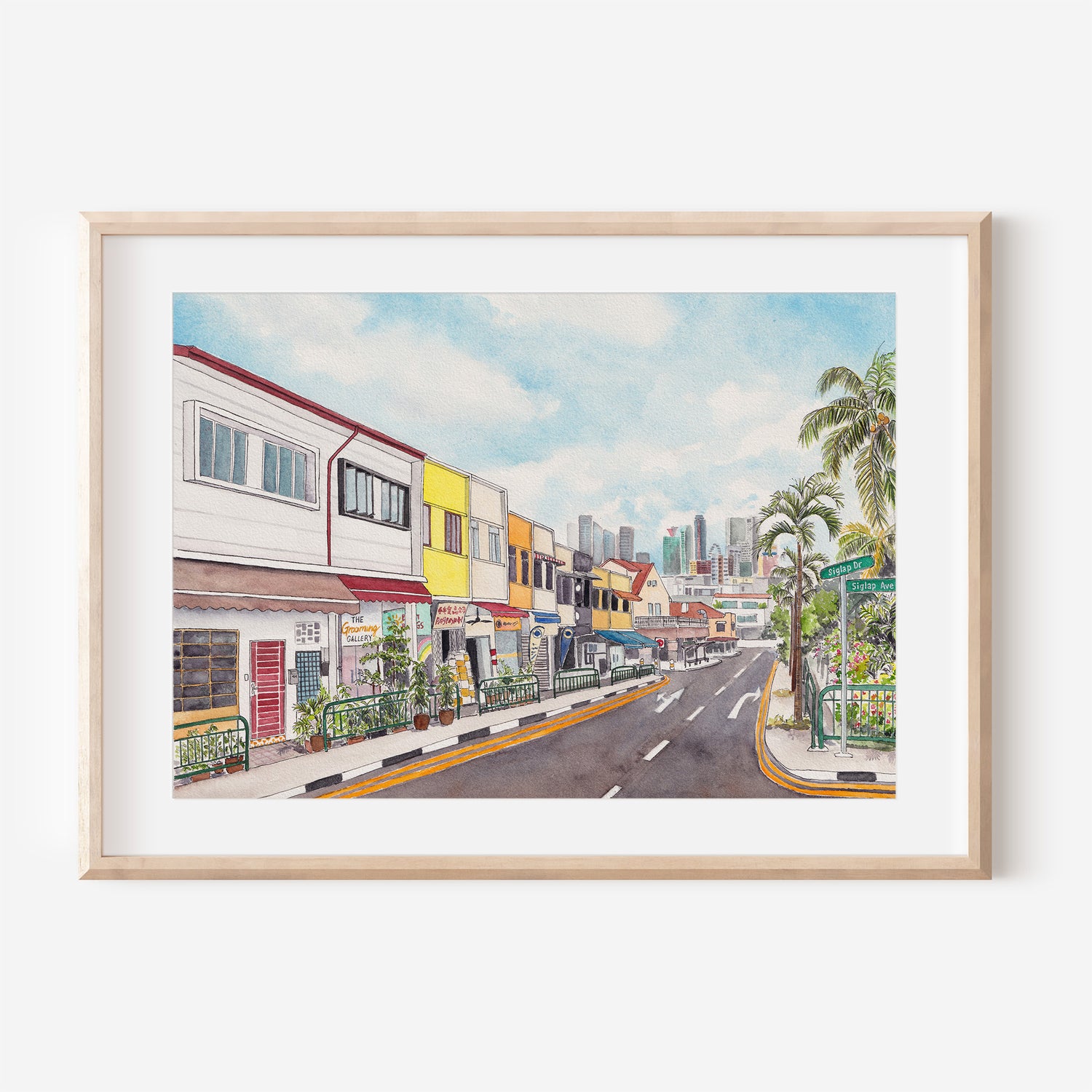 Siglap Road
This picture was gifted as a moving gift. The view of the street was particularly stunning, it was lined with tropical trees, with the CBD skyline in the background. When I posted this on instagram, someone texted me to say that she used to live around the area and it brings back great memories, especially when she lives abroad now.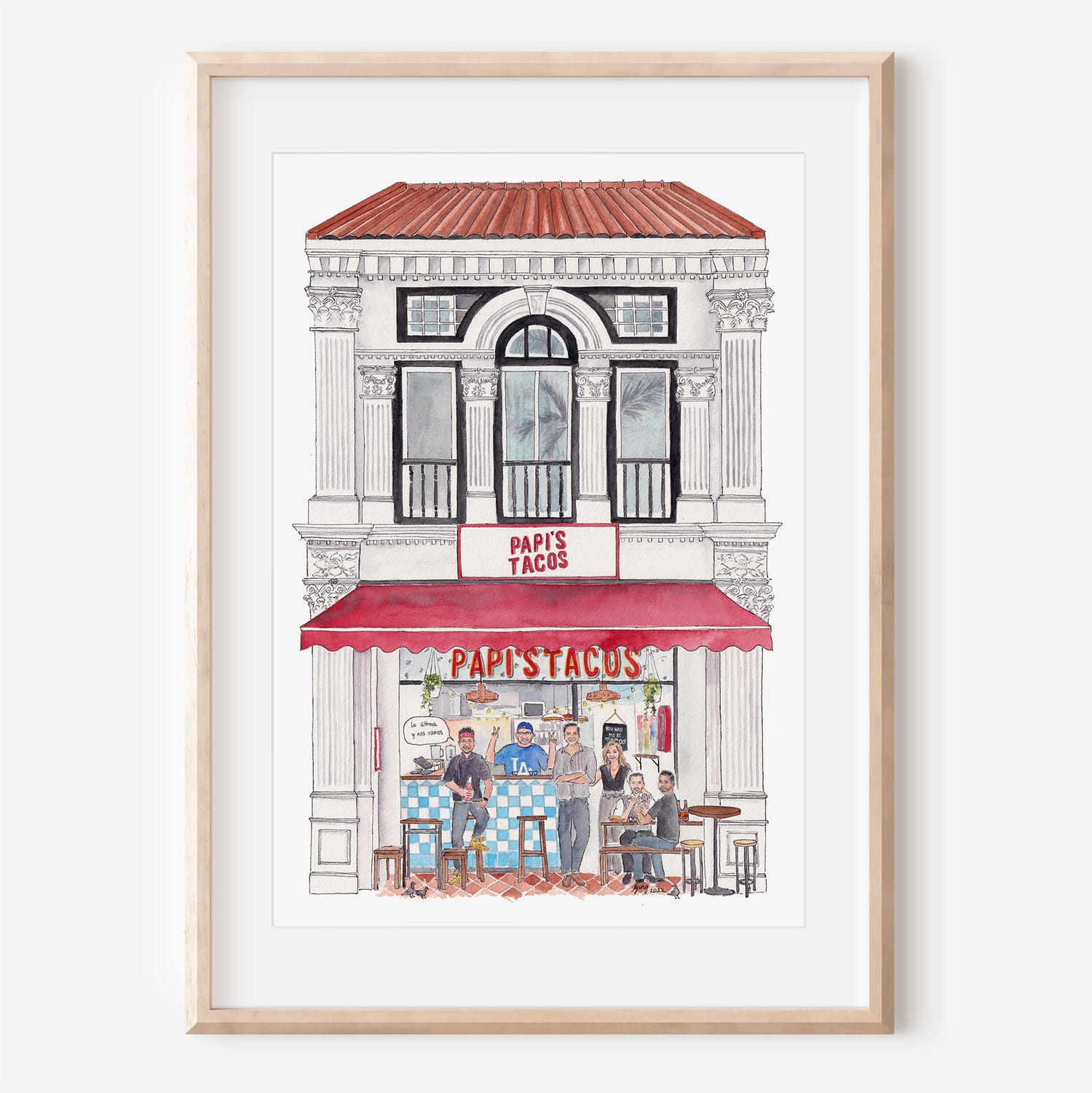 Papis Tacos
This piece was commissioned for the restaurant owner as his birthday gift. I particularly enjoyed working on this piece because the bunch were such great fun! (and so were their hilarious comments...) This piece celebrates their amazing friendship despite them living in different parts of the world now.
About Artwork Commissions
Do get in touch with me via this request form for commission requests.
I accept commissions for house portraits, architectural themed artworks. Let's discuss and explore the possibilities of working together to create a piece that is close to your heart.
Collaborations & Corporate Engagements
Cat Socrates (Singapore themed merchandises, 2022)
Lush Platters (Postcards for various occasions, 2022)
Louis Poulsen (Christmas card, 2022)
Kohī Roastery & Coffee Bar (1st Anniversary tote bag, 2022)